Sound Knowledge of the local Property Market
I have sold before with Graeme and Brett and I found their professional approach to be solid. They are always amicable and have a sound knowledge of the local property market. I would not hesitate in recommending either of them and Bay.View.Beach Real Estate if you are looking to sell.
- Glen
Warriewood
06 Feb 2020
We got there!
Thank you Brett and Simone. Yes, the market was a trickier road than we had expected, but we got there! Merry Christmas and Happy New Year to you both.
- Greg & Jo
Bilgola Plateau
03 Dec 2019
Went above and beyond
Graeme and Simone of Bay.View.Beach Real Estate recently assisted us with the sale of our property in Mona Vale. They were both such a delight to work with and went above and beyond to make sure we were always ok with how things were proceeding. Simone was especially helpful with the styling. We would happily recommend the Bay.View.Beach Real Estate team to anyone looking to buy or sell in the area
- Rebecca & Jake
Mona Vale
24 Sep 2019
I would highly recommend Ken, Simone & Graeme
We have the pleasure of using Bay.View.Beach as our new property managers of our Belrose property. Ken, Simone and Graeme were very informative and helpful, as this is our first rental property. They helped us through process, which ran smoothly and keep us updated on anything that arises. I would highly recommend them.
- Jacqui & Joel
Belrose
04 Sep 2019
A Boutique Agency was the way to go....
Our beautiful waterfront home was on the market with another agent unsold. We decided to relist and sell with Brett as we felt that a boutique agency was the way to go. Brett was absolutely outstanding to work with on the sale of our property. His honesty, drive, determination, advice, commitment and communication on the sale of our property was second to none. Don't bother with the 'name agencies' as you are only a number to them and they are all about volume, inflated stories and themselves. Brett is vastly different in his approach. Brett's professionalism, enthusiasm, and confident approach, along with amazing negotiation skills, delivered us a brilliant result on the sale of our home. Brett is such a genuine gentleman who was an absolute pleasure to deal with. I would recommend Brett in a heartbeat to anyone wanting to sell a property
- Nardia & Eric
Avalon
08 Aug 2019
I cant thank you enough....
Thanks Simone and Graeme for all of your help in getting the house ready for sale and throughout the entire sales process. Amazing teamwork and forever grateful in helping me get through the campaign.
- Janet
Mona Vale
27 Apr 2019
An agent of integrity and loyalty
It is with great pleasure and ease that I formally recommend Michele as an agent of integrity and loyalty. We chose to sell at a difficult time in the market and things took longer and there were times we nearly lost heart. Michele continued to fight for us and believed the place would sell. After almost giving up Michele's determination and effervescence paid off and a buyer was found. Generous with her time, tenacious in her approach, Michele guided us through a difficult time and came up with a deal both sides were happy with. We appreciated her efficiency and her honesty through the process.
- Stephen & Maria
Warriewood
26 Feb 2019
Reliable, honest & trustworthy
I would like to relate my pleasant experience of selling my home through BVB real estate with Michele Edwards-Claus handling the sale. At 75 years of age and dealing with this situation myself, I had every confidence in Michele's thoroughness and management of the whole process. From Styling, marketing, helpful suggestions,handling of prospective purchasers to liaising with conveyancers. Michele was available at any time whenever I needed advice. Everything was done most professionally and with care. I should have no hesitation in recommending Michele to anyone who is looking for a reliable, honest and trustworthy sales agent.
- Caroline
Bilgola
09 Feb 2019
Professional Manner at all times
Graeme and Ken, were more than helpful, always returning our calls and questions, they both operated in a professional manner at all times and helped get the sale across the line. We are delighted with the purchase and settled in very well and enjoying the "Bayview" lifestyle, Thanks again.
- Wes and Eve
Bayview
11 Sep 2018
Can read the market!
Great Agent - Michele can definitely read the market and was always in contact.
- Andrew
Warriewood
28 Aug 2018
Thanks for such a positive and enjoyable experience
Michele was so helpful and knowledgeable throughout the whole process of selling our home. Her knowledge of the area and dedication are second to none. This was a successful outcome for Nick and I through Michele diligence and efficiency. She even when out of her way to organise cleaners, styling and even loaned us props to uplift the look of our property. She went above and beyond in every instance and we will be definitely using her services in the future. Michele is an asset to Bay.View.Beach Real Estate, her knowledge, dedication, attention to detail and customer service skills are second to none. Thanks for such a positive and enjoyable experience,
- Nash & Nick
Warriewood
14 Mar 2018
Highly Professional at All Times
My sisters and I found both Graeme and Simone to be highly professional at all times, honest, communication lines always open via phone call, text or email, and attention to detail wonderful. We always felt we knew exactly what was happening and never in the dark as to prospective purchasers, offers, etc. They both have a great sense of humour and we shared many a laugh!
Due to the unusual zoning of the property, it was a difficult sale, but with great patience and perseverance by Graeme and Simone the right purchaser was sourced.
This was a very emotional sale of a much loved family home of over 70 years and Graeme and Simone always showed great empathy, compassion and kindness towards us. I would have no hesitation in recommending Graeme & Simone and the team at Bay.View.Beach.
- Narelle
Mona Vale
08 Mar 2018
Forever Friends
Thank you for your determination and hard work which has allowed us to move forward. We now consider you guys as Forever Friends.
- John & Ginni
Avalon
17 Jan 2018
A great team who love what they are doing!
"Bay.View.Beach Real Estate is a family owned, family operated company. They work with you like a part of the family and take all the stress away when you are buying or selling. We have worked with them twice. I was impressed with Graeme's diligence and his attention to detail and not letting prospects slip away and instead, understanding their needs and following them up. This is when I was the buyer. Having bought our dream house, we needed to sell our own house. Knowing our conditions, Graeme said he believed he could achieve this. Having trusted him already, we have agreed to make a sales agency agreement, at which point I have met the real power behind scenes; Graeme's daughter Simone. Simone took charge of the entire sales process, organised people to furnish the house with great care and attention to detail. BVB Real Estate is a great team; they love what they are doing, they know their business, they work like bees and they never make you feel like customers, but friends. I am greatly impressed with this team and I would recommend to anyone who wants to buy or sell.
- Ayse & Bulent
Bayview
21 Nov 2017
Thank you Brett
Thank you Brett you are a legend, great result for all of your hard work :)
- Rosalind
Palm Beach
16 Aug 2017
Thank you for finding a house that suited our requirements
"Thank you Graeme & Simone for working with us through the purchase and finding a house that suited our requirements. Thank you for also connecting us with a trustworthy property manager"
- Laurellen & James
Bayview
14 Jun 2017
Above and Beyond
Thank you so much Graeme for going above and beyond & for getting our home across the line.
- David & Tania
North Narrabeen
01 Jun 2017
Couldn't Be Happier
Couldn't be Happier with the old fashioned integrity and service from start to finish.
- Ian & Carole
Bayview
11 May 2017
You are my Number One Agent!
Simone you are my number 1 real estate, colour, design and all round fantastic person – thanks for all your help selling another one of my investment properties
- Steve
Mona Vale
11 May 2017
Brett thank you for your perseverance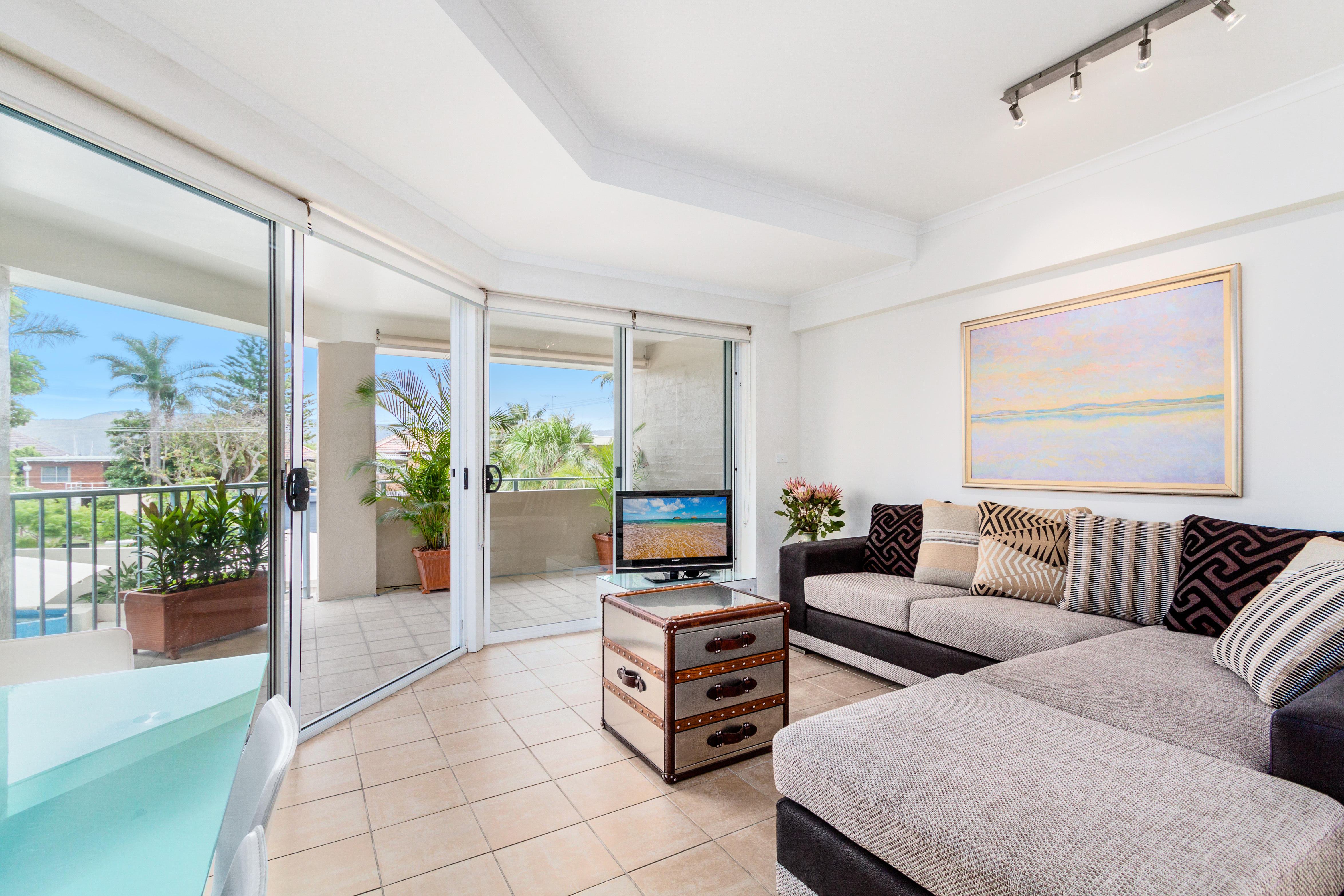 Brett thank you for your perseverance and friendship looking forward to catching up when we are next in Sydney
- Warren & Liz
Palm Beach
08 Nov 2016
Wonderful Experience dealing with Brett & Simone
We found the BVB team to be very professional, helpful and they demonstrated their experience in every manner which culminated in our home being sold in 4 days at the top end of our price expectations. We were well informed at all times what was to happen and had regular feedback on each days progress. Wonderful experience dealing with Brett & Simone.
- Malcolm & Fiona
Bilgola
31 Aug 2016
Michele was fabulous.
She facilitated the window cleaners, even met them outside to bring them in to the apartment. Was willing to go above and beyond to make sure the open houses/swapping over of keys etc did not inconvenience me at all. Kept me up to date with what was happening, what her recommendations were and how we would move forward. I found her very friendly, approachable, confident in her promises, organized, always on time (if not earlier) and wanted to hire her on the spot when we first met. Would happily recommend her to anyone looking to sell.
- Nicole & Nathan - Warriewood
27 Jul 2016
Prompt in Replies
We are very happy to have bought through Brett Marsden and BVB Real Estate. They have been professional, prompt in replies to our queries, reliable and trustworthy.
- Lily & Justin
Bayview
21 Jul 2016
Professionalism First Class
We cannot express enough how impressed we are with your professionalism and approach – thank you !
- Chris & David
Bilgola
13 Jul 2016
We have come to know the friendly staff at Bay.View.Beach
We have come to know the friendly staff at Bay.View.Beach while in the process of selling 2 of our homes. We found Simone & Graeme to be enthusiastic, professional and trustworthy and will recommend them to our friends.
- Lou & Sandra
Warriewood
08 Apr 2016
We appreciate all you have done
Thank you so much Michele for our lovely gift - it is absolutely perfect for us. We appreciate all you have done to get a great price on our unit. I will definately be recommending you to others.
- Thanks again, Kelly & Tamas
Warriewood
25 Feb 2016
Thank you so much Brett
BVB acted as our agent for the sale of our apartment in January/February 2016. The sale was negotiated expertly during this period with the minimum of disruption for open house inspections. Our property was presented well by Brett Marsden with emphasis on its location and condition to achieve our price. He kept us informed about the number of interested clients and made timely follow up calls to prospective buyers. All aspects of the sale were handled well by Brett and his able staff and he achieved all that he promised without any fuss. We recommend Bay.View.Beach real estate and particularly Brett Marsden for his excellent service.
- Donald & Lesley Heumiller - Warriewood
18 Feb 2016
Excellent Experience
Thanks guys it was an excellent experience. Level of Service: Very Good. Regular Contact: Very Good. Photography: Very Good. Marketing: Very Good. Delivery our Committed promise: Very Good.
- Marten & Kimberley
Mona Vale
04 Feb 2016
Graeme and Simone were fantastic
They sold our property within a few weeks and we sold for a price higher then we initially thought we could sell for. They both went above and beyond to ensure the property was sold with as less stress to us as possible and I would definitely recommend them to anyone looking to sell their property.
- Andrew & Alex - Warriewood
01 Feb 2016
Impressed with everyone we met from the BVB team
"Impressed with everyone we met from the BVB team. The whole selling experience exceeded our expectations. Michele Edwards-Claus was efficient, friendly, respectful of our needs, intuitive towards us, our potential buyers and our neighbours. She was throughout the process excited and challenged. A great communicator and now a friend"
- Robert & Marion - Palm Beach
12 Nov 2015
Thank you for all your hard work
We had a lovely lunch yesterday at the Waterfront Cafe with our voucher. Off to Tassie in the morning. Finally got the approval from council and the house has been finished. Thank you for all your hard work in selling our 2 units at Oceanvale. Take Care
- Jan & Ian
Warriewood
15 Sep 2015
Thank you Bay.View.Beach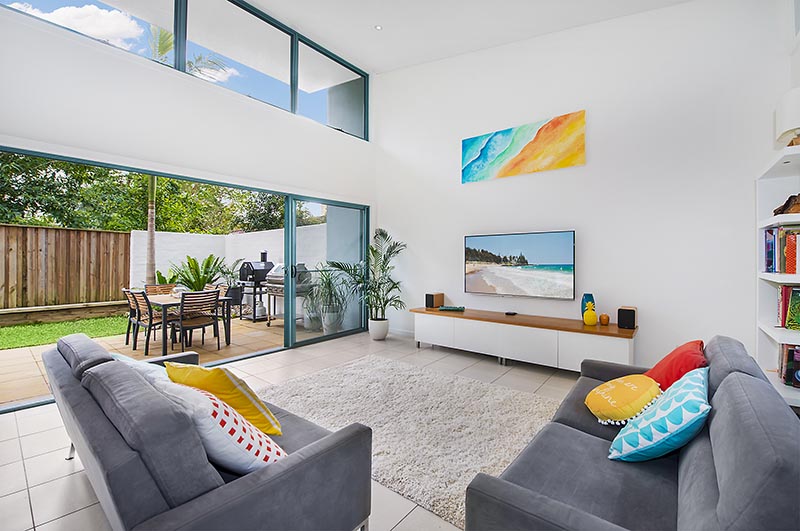 Thank you Bay.View.Beach. To Brett for his help and support in finding us the perfect property to purchase, and to Graeme and Simone for ensuring our sale went smoothly. Thank you again for your professional, personal service and for achieving such an amazing result for us.
- Belinda & Chris
Mona Vale
03 Jul 2015
I have no hesitation in recommending Mr Marsden
Brett Marsden has proven to be an exceptional sales agent for my Palm Beach holiday apartment. He has proved to be astute and persistent in his negotiations, qualifying prospects thoroughly before advancing to property inspection, and achieved an excellent commerical outcome in current market conditions.
I have no hesitation in recommending Mr Marsden for those who require initiative combined with professional diplomacy.
- Barbara McGregor - Palm Beach
03 Apr 2015
Thank you very much Graeme for your diligence
....and professionalism it's been a pleasure liaising with you. We also appreciate the effort the vendors have gone to in handing over the property in pristine condition. Thank you also for your honesty and integrity during our exchange it's certainly left a warm and fuzzy feeling about the property.
- Mark and Kristie
Bayview
06 Mar 2015
Great job you did for us
Michele, I wanted to take the time to really thank you for your help with the Warriewood sale. This was our first property sale and things really went incredibly smooth, smoother than I ever thought to be honest. I think this is testament to the great job you did for us, so I wanted to really thank you for all your hard work and effort.
- Gareth & Mellissa
Warriewood
24 Oct 2014
Whether buying or selling, you're in good hands with Bay.View.Beach.
The folks at Bay.View.Beach Real Estate are amazingly refreshing, they actually listen to you, then call you back when they have a property which matches your requirement.This is a buyer's testimonial, but it should encourage any potential vendor to engage BVB Real Estate. They will take the time to listen carefully and match up your property with a buyers needs.
- Steven Cornelius - Brookvale
08 Aug 2014
Michele did an outstanding job!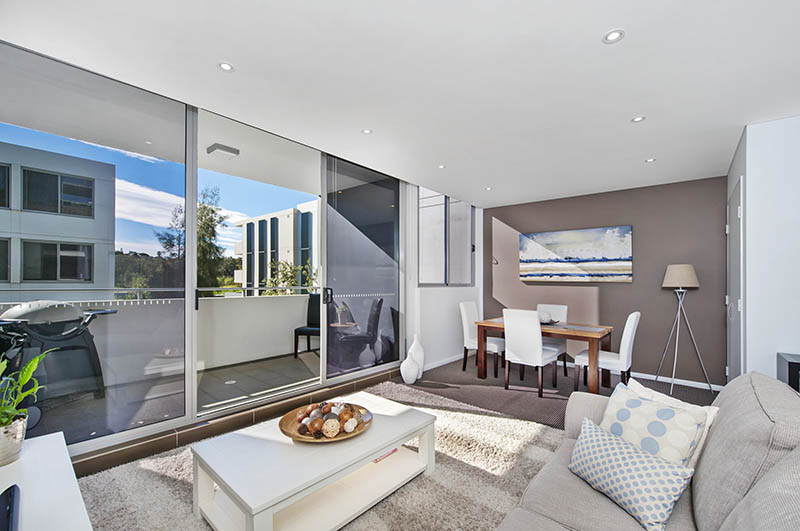 Michele & Simone - Many thanks for the professional and friendly manner you have assisted us in selling our apartment. Michelle did an outstanding job!
- Solomon & Althea
Warriewood
01 Aug 2014
Graeme has had the highest sale price in Bayview Heights three years running
When we decided to sell our home of some 30 years we commissioned appraisals from 3 local agents, with three very mixed reports, none of which we believed reflected the true market assessment of our unique property. Graeme was very confident from the outset and predicted a sale price above previous assessments. Graeme's quiet professionalism and confidence gave us the secure feeling that we could rely on him to find a buyer and get the deal done. Graeme is a master of clinching a deal, and then closing it. He has had the highest sale price in Bayview Heights three years running. We have recommended him to other Bayview residents and will continue to do so.
- Bill & Deborah
Bayview
30 Jun 2014
Presentation, Feedback & Reports first class
We would like to thank you for your efforts in selling our property in Warriewood.
This being the fourth house we have sold, I must say that your folder presentation,
enthusiasm and weekly feedback and reports have not been experienced in any of our
previous sales. Also thank you Simone for your valued advice in presenting our home and Graeme
for your expert salesman approach, which both contributed to a quick and successful
sale. We would certainly have no hesitation in recommending your services to any one
considering selling their property in a professional and friendly manner.
- Judy and Bob Ingram
Warriewood
01 May 2014
Great Service & Great Result
Great Service & Great Result. Brett kept me informed the whole time and assisted me with the process. Highly Recommend Brett.
- Isaac
Avalon
07 Feb 2014
Always Good!
Always Good! Graeme has sold 2 of my properties.
- Dianne
Bayview
09 Dec 2013
It was great to deal Bay.View.Beach Real Estate.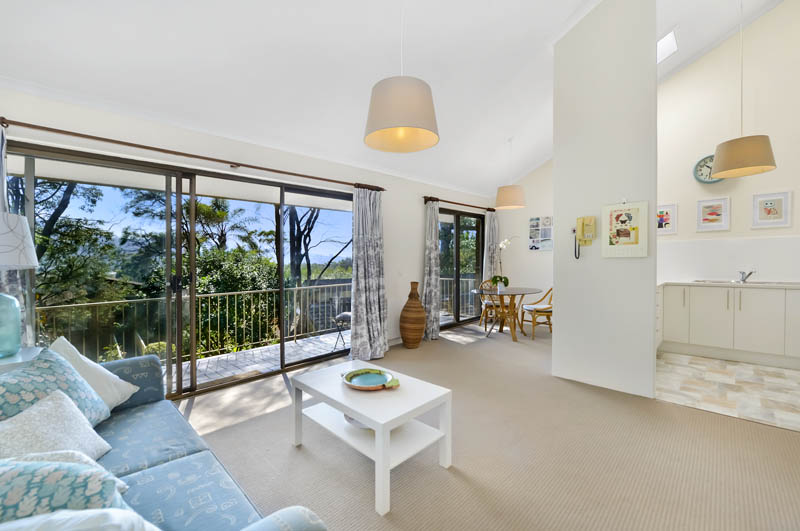 It was great to deal Bay.View.Beach Real Estate. We realise it was a very small sale in the scheme of things but you never treated us as such. We felt you did far more to service our needs than you would normally find in 'today's market place'.
- Lynne & Len
Newport
18 Oct 2013
Just wanted to say a big thank you
thank you for your help in selling our unit. We were so impressed with the quick turn around from your initial inspection to putting it on the market - 3 days! We were then so excited to get an offer & subsequent sale within the week - WOW! We really appreciate you constantly keeping us informed via phone, text and email. Thanks also for helping us sort out the cooktop issue
- Bree & Matt - Mona Vale
14 Oct 2013
From start to finish we were always informed
We were so happy with your professional approach to selling our house. Michele's feed back was always honest which we really appreciated. The sale was swift as it has been before as I have used Michelle many times in the sale of our homes. I would recommend Michele to anyone who wants a honest fair professional sales person.
- Janette & Bruno Meier - Bilgola
14 Sep 2013
Thanks to All.
We have a great connection with BVB and it was good to use Graeme who was fantastic in Selling our Property. Thanks to All.
- Caroline & Peter
Mona Vale
23 Jul 2013
Buying through you guys was great
Next time we will sell through you as well. Very professional service from you all.
- Janelle & John
Mona Vale
22 Jul 2013
Brett responded enthusiastically
Brett responded enthusiastically when we first contacted him on a Friday evening and gave us a good understanding as to the history of the property as well as valuable advice about how we could structure the purchase.
- Warren
Palm Beach
10 Jul 2013
Professional Friendly Service
All I can say is thank you for your professional friendly service that produced the result I wanted in only 4 days. Fantastic work.
- Geoff & Jules - Bayview
05 Jul 2013
Michele has set the bar high!
An unexpected & really excellent experience. Michele has set the bar high, so i presume the practice has internal training and guidelines for thier agents to follow. Michele went that extra mile to successfully progress the sale. She demonstrated, professionalism, integrity and hard work - nothing was a problem - yet it really took some considerable effort due to the vagaries of the legal teams. I think both the purchaser and vendor would be happy. This is how the profession of Real Estate should be practiced. Great shoes too!
- Julia - Bayview
01 May 2013
They earnt our respect
They say selling a home can be one of the more stressful things in life, and we certainly were very anxious sellers – that is until we met Graeme, Simone and the team. We cannot recommend them highly enough. They earnt our respect and exceeded our expectations by selling the property within one week. They took the time to listen to our needs and gave us practical advice and assurance when we needed it. They were confident of a result even when we were not so sure of what the market was doing. The whole experience could not have gone smoother.
- Rod & Stacey - Mona Vale
07 Feb 2013
Level of Service - Verry Good!!!
Level of Service - Verry Good, Regular Contact - Very Good, Photography - Very Good, Delivering our Committed promise - Very Good! Plus Excellent advice too from Simone on presentation.
- Phil & Jose
Mona Vale
31 Jan 2013
We will always use you Guys!
We will always use you Guys! Thanks so much!
- Alex & Damien
Mona Vale
14 Nov 2012
Michele and Bay.View.Beach Real Estate was the right one.
When considering selling our unit we looked at all Real Estate Agents on the Northern Beaches, and have no doubt that our decision to engage the services of Michele and Bay.View.Beach Real Estate was the right one. We found Michele to be reliable, honest and always made the time to listen and to provide timely feedback.
We have been delighted in the highest level of service provided and would not hesitate in recommending Michele and Bay.View.Beach team.
- Greg & Pamela - Collaroy
29 Oct 2012
I was treated with respect & professionalism
As soon as I met Simone I knew I had found my agent, and I was not even looking. I just went to an open house in the area, before we listed ours. Graeme kept in contact over quite a few months before we were ready to sell, keeping me up to date with the market. When it was time to sell they were both there that day and had brochures, sign boards and everything sorted to go to market well within a week. Simone and Graeme made themselves available anytime on any day, nothing was too much trouble. Even to the point of looking over the house when we were away. They sold the house and it is still the record price for the year. I cannot praise them high enough"
- Linda & Anthony - Bayview
21 Sep 2012
Brett Marsden sold my property which was difficult to sell
Brett Marsden sold my property which was difficult to sell as there were 2 houses on one title. I found Brett to be the complete professional. He was sensitive and accommodating to both my and the tenants needs, worries and fears.. He was also helpful with advice and information during my attempt to subdividge the property.
Nothing was too difficult for him. Being a widow I relied on Bretts honest advise and encouraging support.
- Zdenka - Narrabeen Lake
03 Jul 2012
Great Satisfaction
Brett has carried out a service for us with great satisfaction. He was able to achieve a sale in a time of falling values, and for that we are very grateful. He was recommended by son and I would not hesitate in recommending him to anyone looking to sell on the Northern Beaches.
- Jack McAndrew
Whale Beach
05 May 2012
A great job selling our house
My name is Matt Campbell and I would like to thank Michele and Simone from Bay.View.Beach Real estate for doing such a great job selling our House.They were very helpful and easy to get on with. A pleasure to do business with.
- Matthew Campbell
Mona Vale
10 Feb 2012
Even during the Christmas Break
Bay View and Beach recently sold our Bilgola House over THE CHRISTMAS NEW YEAR period.
We were expecting the holiday blues to set in!
Not with this mob of experts. Everything fell into place like a simple jigsaw puzzle.
Our thanks,and admiration, to Michele Edwards-Claus and Brett Marsden and their team. No! This is not our first dealing with Michelle and Brett but after twenty years of buying and selling both personal and investment real estate they are our agents of choice.
- Mark and Marie Graf - Bilgola
23 Dec 2011
Sincerity & Positive Approach
Stuart and I would like to say a HUGE thank you for all your efforts involved in the recent sale of our house. Your sincerity and positive approach won us over when trying to choose a reliable agent. We felt that you wanted to sell our house for us and it wasn't going to be just another property on your books. Great communication and your willingness to go the extra mile, even driving the contracts back. You achieved a good price.It has been a pleasure getting to know you both. You work wonderful as a team and we wont hesitate to refer anyone we know who is selling in the future.
- Stuart & Michelle - Warriewood
09 Nov 2011
Look no further, you cant go wrong
Our Experience with dealing with Bay.View.Beach Real Estate was nothing more than excellent, their personal manner, professionalism, punctuality, flexibility made our whole buying experience an absolute dream. We would highly recommend Bay.View.Beach Real Estate in particular Michele Edwards-Claus to anyone looking to buying or selling on the Northern Beaches, we have already recommended her to family and friends.
Look no further, you can't go wrong......We came back......
- Jeannete & Brian Dunn - Bayview
31 Mar 2011
We are so happy
Hi Brett, thank you so much we are so happy. It all went smoothly from the moment we first came to the inspection. Thanks for everything
- Beth
Mona Vale Beach
14 May 2010
Adelle and I would recommend you
Just a quick note to say thankyou for your efforts in selling our property. From the moment we met to the end was a good feeling of having a confident person in control of the sale. Knowing we could call and discuss anything at any time, without the feeling of being a pain was a good thing. Adelle and I would recommend you both as we have and wish you the best for now and the future
- Ron & Adelle - Mona Vale
01 Mar 2010
Graeme did not give up on a particular buyer.
My property was quite unique and consequently, over the next 12 months, Graeme did not give up on a particular buyer. Graeme is down to earth, a straight shooter and overall persistent and i am grateful for that. He took on a difficult task and refused to concede, unlike others around him.
I always found Graeme and Simone to be hard working, very courteous and honest, traits that no doubt came across well with their buyers, which inevitably facilitated a successful result.
- Matthew - Warriewood
11 Nov 2009